Barham Open Days
Open Day and Open Evening 2021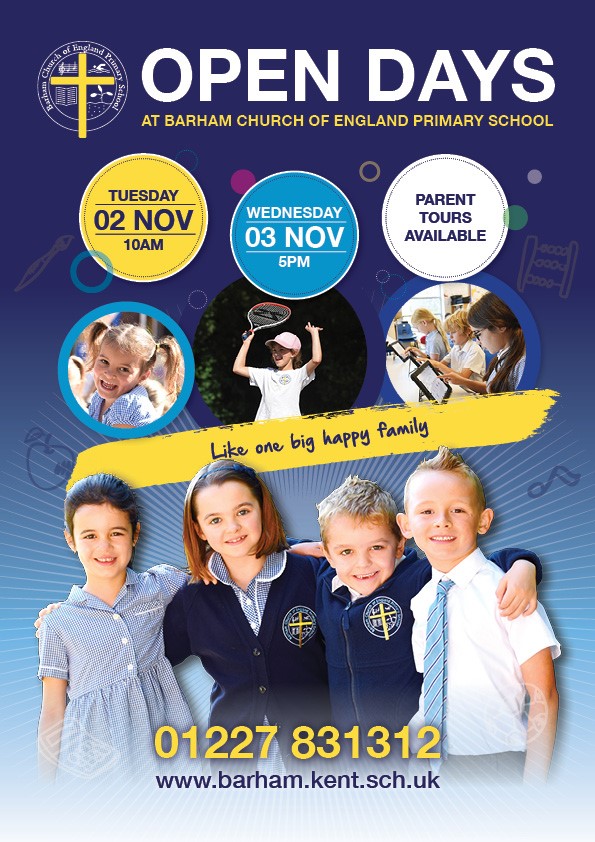 School Tours and Visits 2021
We are delighted to be able to offer tours during the school day once again from the beginning of November. Places are limited for each tour.

If you would like to be taken on a tour of the school by one of the school leaders, please contact the school office via telephone: 01227 831312 or email: office@barham.kent.sch.uk
Our wonderful Year 6 children from last year were not able to act as tour guides as our open day had to be via Zoom but instead they designed their own virtual tour. The children have decided which areas of the school to show you and which questions they wanted to ask. We hope this gives you a flavour of the school before you visit.