Curriculum
Curriculum Intent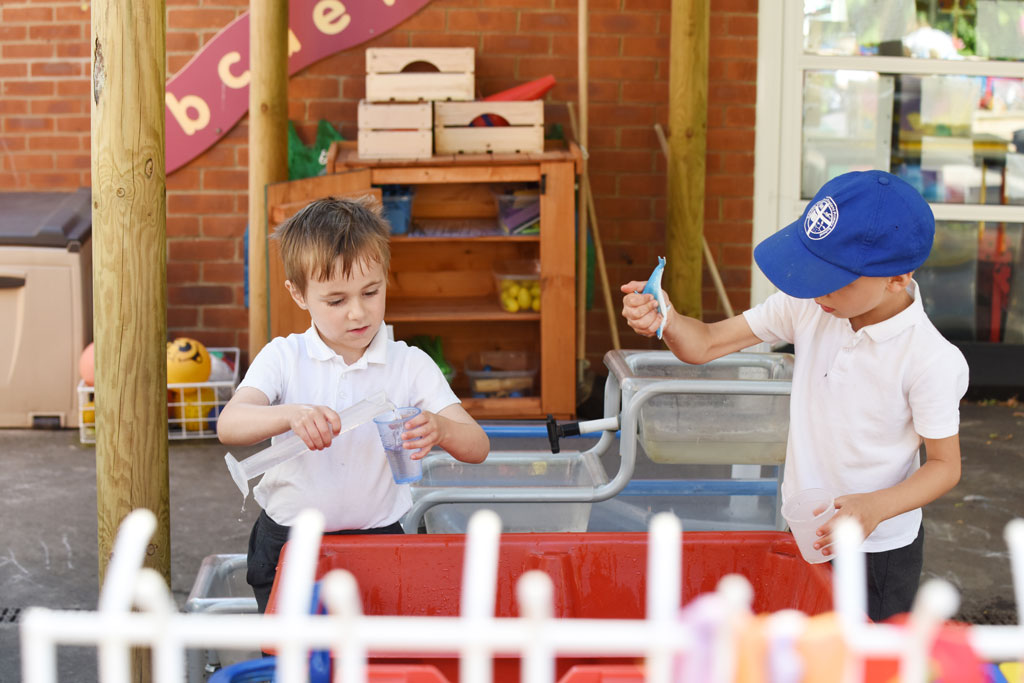 At Barham, we teach a curriculum that is exciting, fun and imaginative. You can walk into any of our classrooms and find children who are engaged in thinking, questioning and learning. We have a long tradition of providing a rich curriculum where music, sport and art have a prominent place. Our school archives include a pupil's book of sewing samples entered into the International Exhibition of London in 1871 and copies of the 1920s school magazine, 'Upward' which regularly celebrated children's achievements in sports and music, in addition to reviews of school visits to the theatre and local area. Subsequent headteachers have ensured the curriculum continues to be broad with opportunities for children to find their talents and interests.
In order for our pupils to be well-prepared for the next phase of their education, we believe our curriculum and its implementation must develop pupils who are enquiring, resilient, independent and have high aspirations. Alongside these qualities needed for academic success, our Christian values pervade our approach, so developing a sense of compassion, humility, service, endurance and thankfulness are just as important.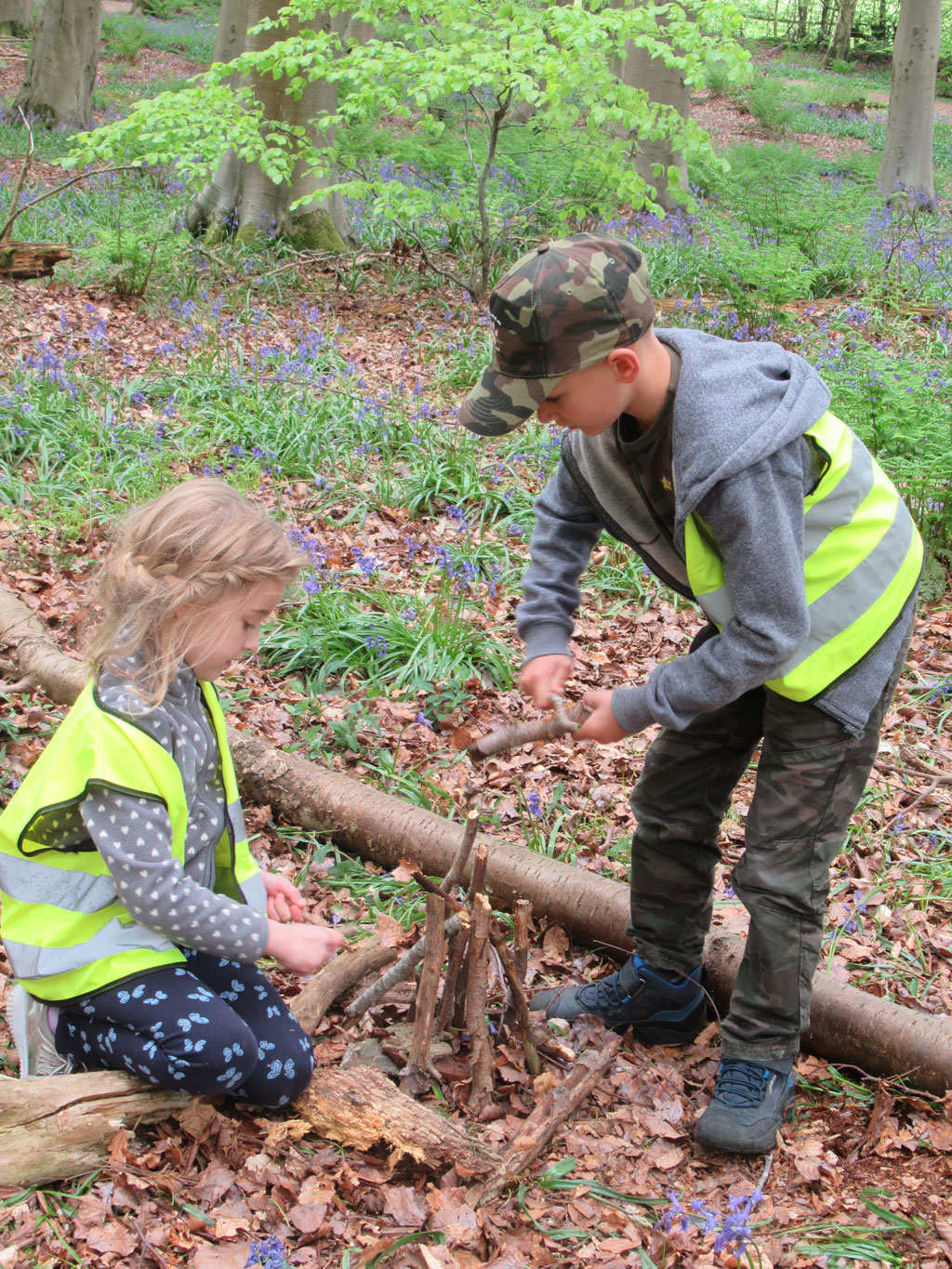 Our beautiful village and the local area provide a fantastic resource for teaching our curriculum, By the time our pupils leave us they will have built dens in the local woods, explored Canterbury Cathedral, walked to Lord Kitchener's house and discovered why Barham is ideal for growing vines. We also expect our children to have a good understanding of history, culture and geography beyond Barham to enable them to have a wider understanding of the world; our success in achieving the British Council International Award in 2019 and 2022 is testament to this ambition.
We aim for our curriculum to be relevant to each child in the school, regardless of their age, gender, individual circumstances or academic ability. We think carefully about how curriculum skills develop as a child grows older, and the key knowledge they need to learn at each stage. Subject leaders take responsibility for overseeing this. The content of each subject is sequential, building on prior learning. Alongside this, we intend the implementation of our curriculum to have some fluidity – this means that pupils with special educational needs may access the curriculum in different and often very practical ways, whilst ensuring those who attain 'greater depth' standards are challenged, inspired and curious.
Reading has a strong focus at Barham. In addition to being taught phonics and reading skills, children are encouraged to read for enjoyment. Teachers read aloud high-quality texts in every class as well as providing story clubs, library challenges and author visits.

High academic standards are an important goal for the school, and our focus on whole class reading, promoting maths fluency, supporting children to have a broad vocabulary and providing meaningful cross-curricular writing opportunities are some of the ways we have deliberately focused on ensuring pupils leave our school literate and numerate.

Curriculum implementation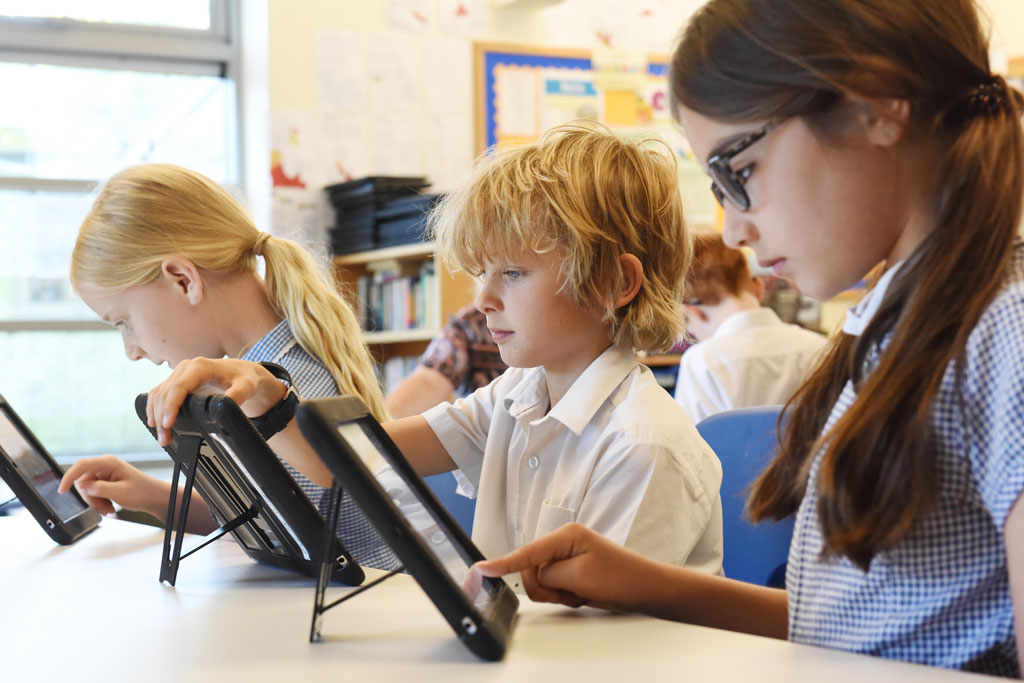 At Barham School you will see a connected curriculum which allows children to make links between subjects and for knowledge to be revisited. Our curriculum is under constant review in response to developments in education, our local context and our intent for the children. The teaching of important skills is enlivened by strong school traditions, staff and local specialists and some fantastic local, national and even international resources. We carefully consider, through regular staff and smaller team meetings, how our curriculum will meet the needs of all our pupils, changing the content to focus on specific knowledge and key skills or to make the learning accessible to our pupils' range of abilities and interests.
For example, our annual inter-house music competition not only provides opportunities for children throughout key stage 2 to develop their skills in listening, composing and performing music, but enables our pupils to have experience of and develop leadership skills, work in teams, become tolerant members of our community and gain confidence in performing in public. With our music specialist coaching colleagues, this important tradition is eagerly awaited by the whole school.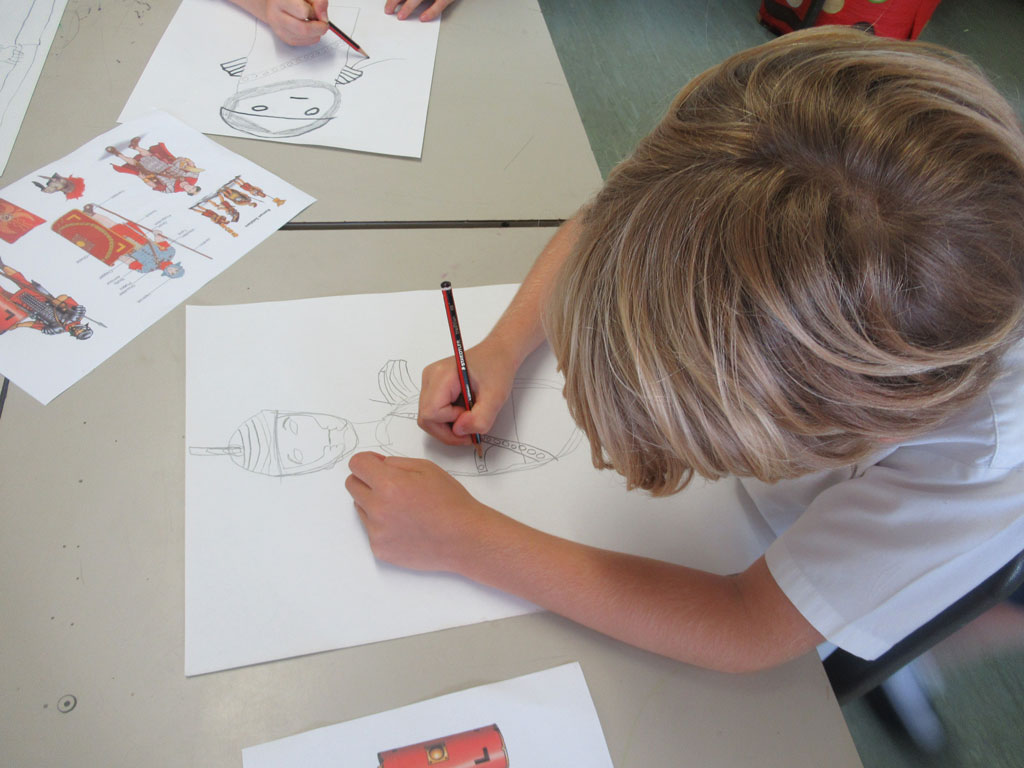 The Daffodil Tea, held during the spring term, provides a real purpose for developing art and cookery skills, whilst giving the children the chance to meet older people from the community, learn organisation skills and use their initiative.
The school's link with a primary school in northern France, driven by our Languages lead teacher, has not only enabled the upper key stage 2 children to visit significant Second World War sites in France linked to their history learning, but has provided them with opportunities to develop friendships with French children, work out how to communicate in another language and experience another culture.
At Barham School you will see pupils embracing the curriculum in a variety of ways. For some, a local specialist or a school trip provokes a deep interest and pupils will choose to explore aspects of the curriculum in great depth, often at home. For others, the curriculum is simplified with very practical and physical experiences so that learning is memorable. Our recent work on forming curriculum progression maps, led by subject leaders, has been a key development in ensuring that the curriculum is not just exciting, but also ambitious providing appropriate challenge as children move through the school.
Curriculum Impact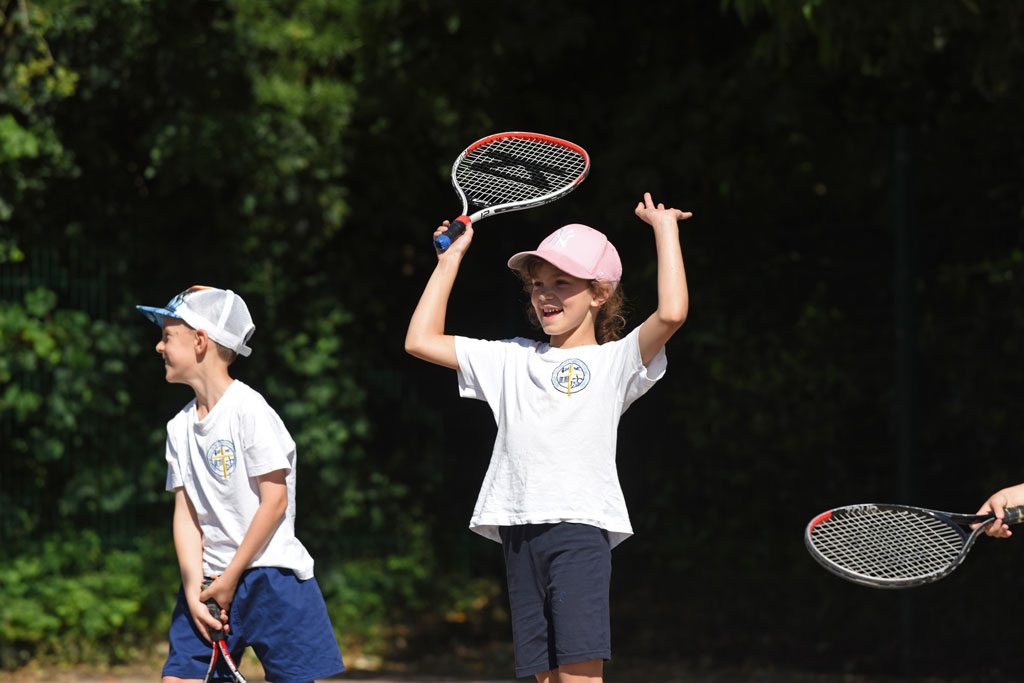 The impact of our curriculum can be seen in the standards our children attain at the end of primary school. Children at Barham make good progress and attain consistently better than national expectations at the end of key stage 2. In addition to our success in reading, writing and maths, our provision of enrichment opportunities enables pupils to achieve high standards across all areas of the curriculum. Recent examples include a Y6 pupil delivering a welcome speech in French to the pupils from Acq, our upper key stage two gymnastics team achieving second place in the county and dance club working with celebrated choreographer, Vinicius Salles.
Our pupils also demonstrate the impact of our curriculum through their behaviour for learning; children are confident and successful learners. Buddy reading and peer-to-peer teaching ensure older children support younger pupils which helps to build relationships across the school community. Barham pupils feel motivated and are not afraid of 'having a go'. They enjoy sharing their learning with each other and visitors.
Visitors to Barham often comment on the behaviour of the children. They are caring and supportive of each other. Our pupils have a voice and know they are not too young to make a difference. The eco-friendly initiatives the school has recently adopted came from the children.
The impact can be seen in the way our pupils make the transition to their next school. Feedback from secondary schools that Barham children attend, is overwhelmingly positive about their behaviour and attitudes to learning. Talents and interests that are discovered at Barham are celebrated at prize-giving and many of our ex-pupils return to our school for work experience.
The National Curriculum
The National Curriculum (NC) provides both the content and the framework for most of what we teach at Barham School. In the Early Years, children experience the seven areas of learning required as part of the Early Years Foundation Stage Curriculum. Older children in Key Stage One and Key Stage Two are taught the 'core' subjects of English, Mathematics and Science and the 'foundation' subjects of History, Geography, Music, Art, Physical Education (PE), Design and Technology (DT), Spanish and Computing. Religious Education (RE) is also taught in every year group. As a Church of England Primary School, we follow the Kent Agreed Syllabus to learn about Christianity and other world religions.
Where possible the curriculum is delivered through cross-curricular themes to connect work from different subjects together, allowing children to make effective links in their learning.
The National Curriculum also requires that children are 'secondary ready' by the time they leave primary school. At Barham we believe that this is (and always has been) our core task. However, we also believe it is essential that the process by which this is achieved is as creative, engaging and exciting as possible, and instills an enthusiasm for learning which lasts long after the children have left this school.
English
In Reception and Key Stage 1, reading is supported through the use of a structured scheme which guides children through the early stages of learning to read. At Barham we follow 'Essential Letters and Sounds' which is a validated phonics scheme, alongside online resources and children's picture books. Phonics is taught regularly in Early Years, Year 1 and Year 2, using a systematic, synthetic phonics approach. Phonics sessions are fun and interactive, taking the children's interests and enjoyment into consideration, with a variety of different activities to practise and apply their phonic knowledge in meaningful contexts. Phonics strategies are modelled, as they arise, throughout the school day in reading and writing activities to reinforce learning. Regular, informal assessment enables us to plan next steps for learners. As well as having a decodable reader, the children also have access to a wider range of books with richer language and content.
Maths
Equal attention is given to pupils becoming numerate. Children are taught mathematics using a 'mastery' approach i.e. teachers must ensure that all children acquire the required knowledge and skills before moving on to new concepts.
Keeping Families Informed
We have high expectations of academic achievement at Barham and we follow the progress of each child individually. We encourage parents and carers to take a keen interest in their children's education and give regular updates on what their child is learning. Each term, class teachers send home an orientation letter setting out the main subject areas to be covered. In addition, teachers keep parents informed through a weekly overview which gives further details about areas of the curriculum that have been taught during the week. This is emailed to parents and posted on the class pages of the website.
Pupil Wellbeing
We have a duty to promote pupil wellbeing and pupil safeguarding. Our PSHE education plays an important part in fulfilling all of these responsibilities. We use the 'Jigsaw' programme across the school to bring together all aspects of PSHE: emotional literacy, mindfulness, social skills, spiritual development, healthy living and relationships.
Curriculum maps for 2022 - 2023
Our curriculum maps for the current year are posted below. If you would like any further information about our school's curriculum, please do not hesitate to contact Mrs Higgins or Mrs Duhig, the co-headteachers, through the office email: office@barham.kent.sch.uk