A Church of England School
We are a church school affiliated to St John the Baptist Church in Barham.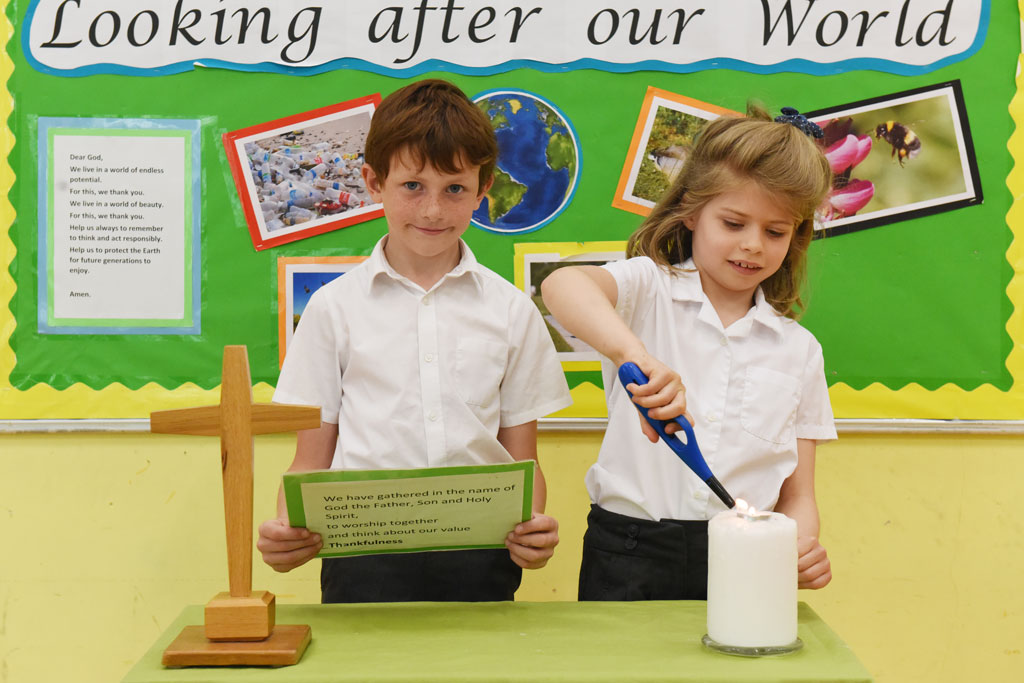 We attend several church services a year to celebrate Christian festivals. In addition to these services, one of our special church/school events is the Creative Prayer Day, which is held in church a couple of times per year. Each class spends time in church during the day, and explores many different ways of reflecting, praying, thinking and understanding.
In May 2016 we received an 'outstanding' judgement in our SIAMS (church inspection) with recognition that 'Relationships between the school and church which are mutually beneficial and supportive are a model of outstanding practice'.
Reflective Corners
There is a reflective area in each classroom to provide a quiet area of reflection, should a child wish to use this.
Spiritual garden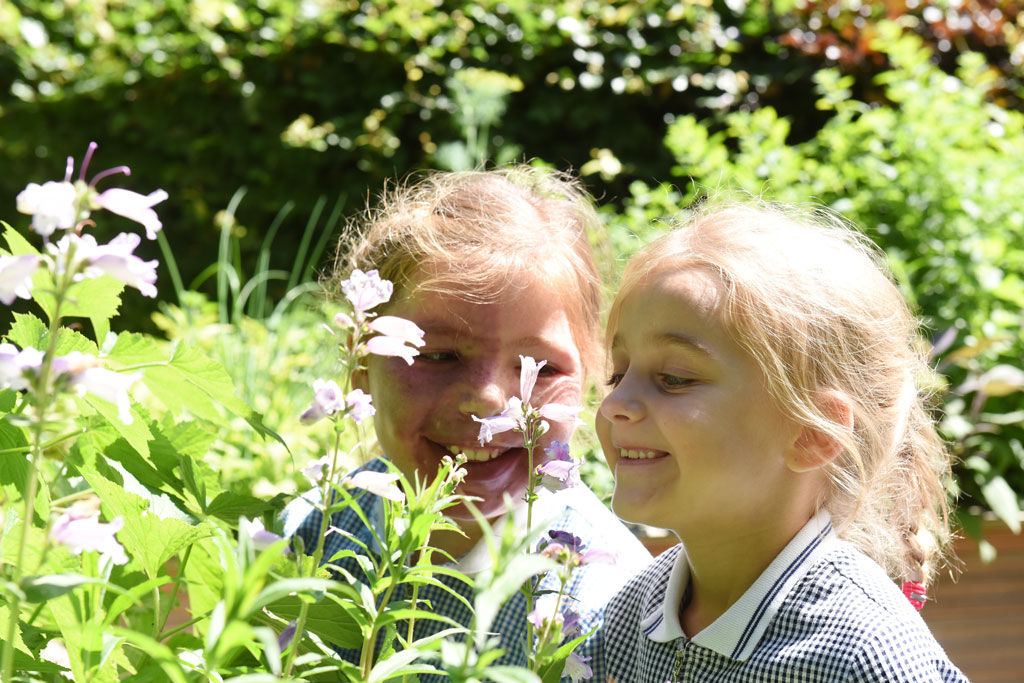 The children have helped to design a spiritual garden, situated at the top of the playing field. This area provides children with a quiet area of reflection outside during play times and for whole class collective worship and circle time.
Christian Festivals
We celebrate the following Christian Festivals each year – many take place at St John's church which parents are welcome to attend (please see yearly calendar for dates)
Harvest, Advent, Christmas, Lent, Easter, Ascension, Pentecost
Saints' Days are also celebrated, as appropriate.
Christian Values
We also have a set of five Christian Values, which we seek to promote as good values for life. These are intended to be distinctively Christian, and are linked to some of the key principles of life in the Bible.
Our Values are Thankfulness, Compassion, Humility, Service and Endurance.
A fuller explanation of each value is set out below.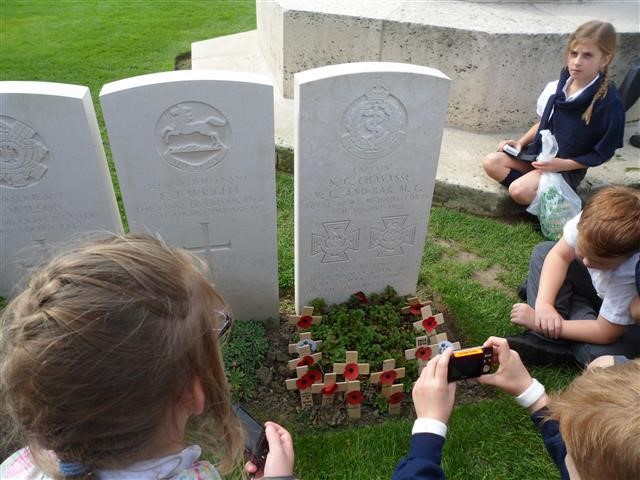 Thankfulness
Thankfulness has always been at the centre of the life and worship of God's people.
In the Old Testament, people were encouraged not only to walk with God, but also to offer 'thank offerings' at each season of the year.
'Songs of thankfulness and praise…' are at the heart of Christian worship. Thankfulness is given to God who gave us life. Seeing the world as God's creation affects how we treat the world, and how we deal with others. Thankfulness is important.
Luke tells the story of the ten lepers who were healed – the challenge is that only one returned to give thanks, and he was a Samaritan, an outsider. (Luke 17: 11-19).Jesus gave thanks to God (Matthew 11: 25) and although the word 'thankfulness' is not common in the Gospels, his life was lived with an appreciation of Father God.
Thankfulness is a wholehearted response. It stems from a consciousness of God's gifts and blessings, and that life is a gift, not a right. It is a joyfulness that erupts into praise. Paul frequently encourages us to 'be thankful' (Colossians 3: 15), to 'give thanks in all circumstances'
(1 Thessalonians 5: 18) and says that our lives should 'overflow with thankfulness' (Colossians 2: 7).
For Christians the greatest of all acts of worship is simply called 'thanksgiving' – 'eucharisti'a in Greek – thanksgiving for the death and resurrection of God's Son and the way of forgiveness that is opened up.
Bible Story – The Samaritan who said 'thank you' (Luke 17, 11–19)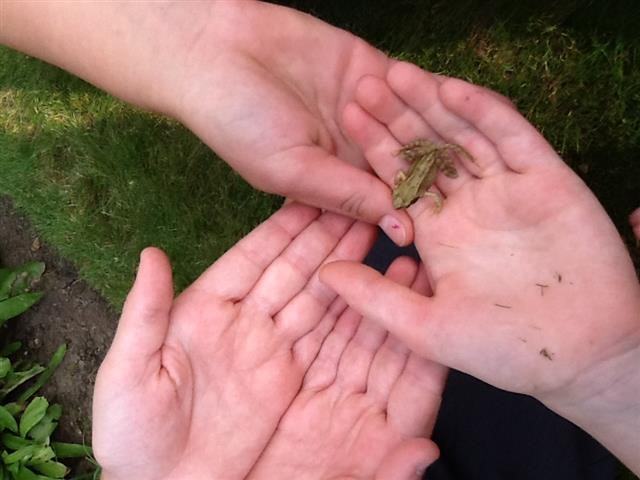 Compassion
From the position of privilege that we enjoy, it is important that we have compassion for others.
'Compassion' is much stronger in meaning than simply 'feeling sorry for' someone. The word has it's roots in the idea of 'suffering with' someone, putting yourself in someone else's shoes and experiencing what they experience. This leads to a desire to act, to do something. It is about 'remembering those less fortunate than ourselves' and should never be patronizing.
Compassion requires an act of imagination and humility to share in the lives of others. Jesus showed compassion towards the 'harassed and helpless' crowds (Matthew 9: 36) and his works of healing were always prompted by compassion for people's suffering.
The father in the parable of the Prodigal Son is not just forgiving. He is described as being filled with compassion. The father seems to understand everything that his son is feeling and responds by giving him everything he needs: a whole-hearted welcome, acceptance and love.
Christians have always had to wrestle with the problem of how a loving God could allow there to be evil and suffering in the world. There is no simple answer to this, but we make the first step towards understanding when we grasp the idea that God the Father is not passively watching the suffering of the world from the outside. Rather God fully identified with human suffering in the life and death of Jesus. He continues his work to transform the sufferings of the world through the work of the Holy Spirit.
Bible Story – The Prodigal Son (Luke 15, 11–24)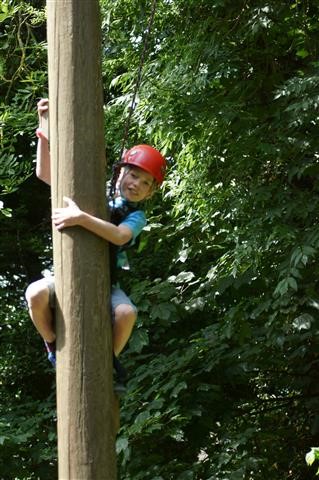 Humility
Humility has a central place in Christ's teaching. It is contrasted with pride, where people try to give themselves the honour and glory that should be God's alone. Ultimately, pride seeks to compete with God, whereas humility acknowledges that God is God and that we should live in trusting dependence upon God.
Throughout his teaching, Jesus uses a series of images and examples to encourage his disciples such as 'washing feet.' at the Last Supper, and his encouragement not to automatically take a place at the top table at a feast.
The Christian doctrine of the Incarnation – the Son of God taking human flesh at Christmas – is presented by Paul as the supreme act of humility in which Christ 'emptied himself' and took the form of a slave (Philippians 2: 5-11).
The Christian message insists that it is through identifying with Christ's humble service and sacrifice that we rediscover that other truth about ourselves – that we are sons and daughters of God and made in God's image. The Bible makes it clear that God is on the side of the humble and against the proud.
Christians are called to a humility that challenges the values of our surrounding culture. Humility does not mean that we can't be thankful for our abilities, or satisfied in a job well done, but it will always recognise that our gifts are from God and that, in relation to God, all human achievement is relatively small and short-lived.
Bible Story – Jesus washes feet (John 13, 1–14)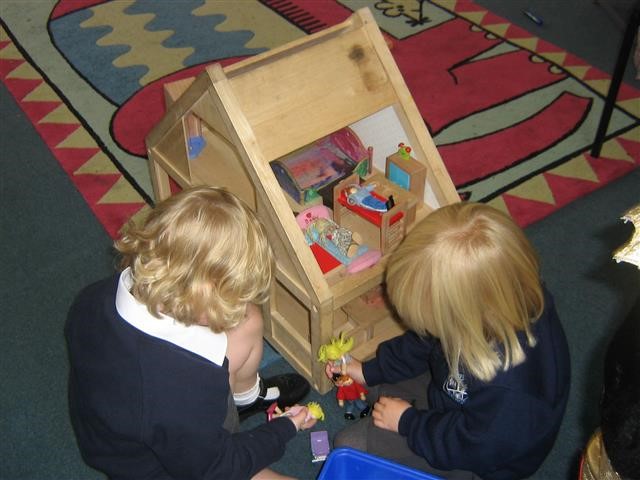 Service
We encourage an attitude of serving others rather than expecting to be served.
Words relating to 'servant' and 'service' are central in Christian thinking. Some of the most important prophecies in Isaiah speak of the coming of the 'Servant of the Lord' and his role as a 'suffering servant.' That is why Jesus said that he 'came not to be served, but to serve, and to give his life as a ransom for many.'
Jesus washed the feet of his disciples at the Last Supper. This turned upside down the normal relationship between master and disciple, leader and follower. In many ways, this astonishing action symbolizes the essence of Jesus' coming into the world: God stooping to share the human condition. Jesus is very clear about the meaning of his action: 'Now that I, your Lord and Teacher, have washed your feet' he said 'you also should wash one another's feet. I have set you an example that you should do as I have done.'
The parable of the Good Samaritan shows we should serve those in need, whoever they are, even if they might be regarded as 'enemies'. Such service is not offered to gain some advantage for ourselves, but purely as a blessing to others and to work towards a better world.
Jesus also spoke about 'Going the extra mile' which involves sacrifice, and putting ourselves out for someone else's benefit. Serving God means serving others. It also means that we cannot serve other masters as well – such as money or selfish ambition. However, the Christian message is equally clear that service is not all about restrictions. It is precisely in a life of service that we become most truly free and fulfilled.
Bible Story – The Good Samaritan (Luke 10, 25–37)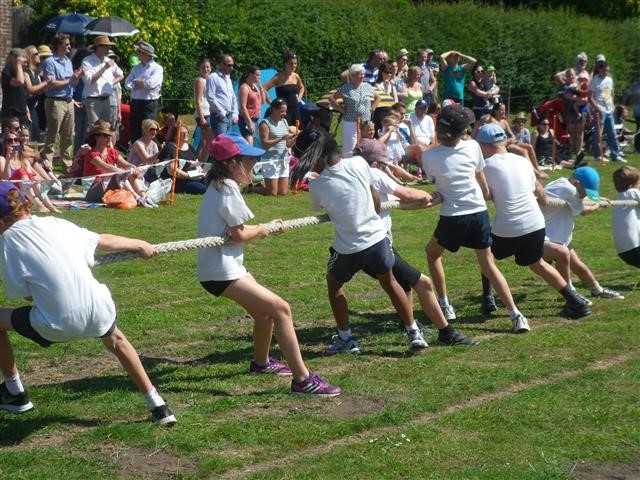 Endurance
Last, but not least of our Christian values, is the importance of enduring and not giving up.
The word can be used for standing firm in the face of hardship, persecution or scorn, but we hope this is not our situation in this country. We tend to use it more in the context of 'keeping going, and not giving up'.
The Bible assures us that God's love, mercy, faithfulness and righteousness endure forever (e.g. Psalm 118: 136). Emphasis upon endurance is common in the New Testament, where it is linked with patience and suffering.
St Paul is certain that endurance is honed by suffering, is character building, and is characterised by love (Romans 5: 3–4; I Corinthians 4: 12–13). It is linked with self-control, godliness (2 Peter 1: 6) and steadfastness. At its root, endurance is a recognition that life is sometimes difficult and painful, and that it is important not to give up in the face of adversity.
Jesus endured rejection, abuse and the cross, and his followers are warned that they may well have to share that pain as persecution took hold. Discipleship is depicted as 'taking up the cross daily' and following in Jesus' footsteps (Luke 9: 23).
Endurance and perseverance are only possible where there is hope, and that hope is based on the enduring nature of God's love and faithfulness. Even Jesus, for all his strength and ability to endure, looked to his disciples to help and sustain him by watching and praying with him (Matthew 26).
Bible Story – The Parable of the Sower (Matthew 13, 1–9 & 18–23)
School Prayer
This is our school
Let peace dwell here
Let the room be full of contentment
Let love abide here
Love of one another
Love of mankind
Love of life itself
And love of God
Let us remember:
As many hands build a house
So many hearts make a school
Amen
Worship at Church
Children are an important part of the church community and there are several ways for young people to join in with worship at the church:
Sunday Club
In Barham church, during the main services on the 2nd and 4th Sunday of each month in term time, the children slip out into the vestry at the end of the first hymn, and rejoin the congregation later in the service.
Cube
Aimed at those in school years 5–9, this group meets at 9.15 am on the 4th Sunday of the month in term time. They meet in Barham Rectory, and then join the church service towards the end.
Chill Factor
Specifically for children in school years 5 and 6, we meet in Barham CEP School at 6.30 pm on the 2nd Friday of each month during term time. A lively time that also includes some serious thought.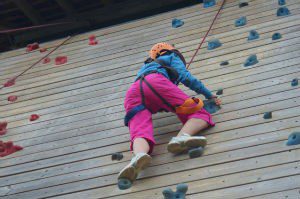 Beyond
Once young people move up into secondary school, many of them start coming to this meeting at 6.30 pm on the 2nd and 4th Thursday of the month during term time. Run by young people for young people.
Kings Club
During the February half term and the August holidays, we normally run a few mornings of Kings Club – a lively mix of games, craft, drama, singing and worship. The next will be on Tuesday 30th August to Friday 2nd September, 10.00 am to 12 noon, in Barham church.